Oh look what I found when I logged into my blog after, oh... 6 months. An old post from Easter that never got posted. Oops.
========================================
========================================
=========
I'm back in Bali after 6 years away, and it's the first time for Si so we head here for a beach break over the Easter hols. I was a little torn when I chose Bali for our break. We like a quieter scene and I know Bali has grown quite glitzy over the years. Still, Si has never been and it's definitely worth a trip. Not loving the traffic and high prices but the sceney eating scene is pretty spectacular now. When researching for our trip I struggled to find many recos for good Indonesian food except for the Babi Guling (roast suckling pig), a Balinese specialty. There were many warungs (restaurants) around of course, but you couldn't tell them apart. Perhaps Indonesian food is really that simple, so make an effort for roasted pig but otherwise it's the same.
I always look for soul in the places I visit, and you will always find them in the local culinary traditions, and other customs. Here in Hindu Bali everywhere you find religious offerings of flowers and spices placed on a weaved leaf basket, placed on the floor in front of a door. I guess it's an offering to the gods, or a protection blessing for the four walls it protects? Tomorrow we'll journey to the famous babi guling in Ubud, hope it's all cracked up to be, and show me more of Indonesian soul, which is already very smiley and chilled out. We hit some favourites in Seminyak - when time is short, go with common wisdom.
Lunch at
La Lucciola
- with a view like that, how can it go wrong? The nice thing is, they didn't rest on their laurels and still served up a hit Italian classic meal.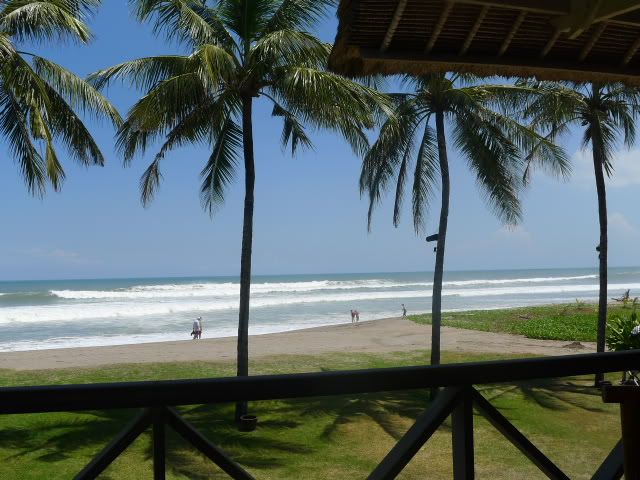 These complimentary mushroom arrancini amuse bouche must've been my favourite thing during the meal.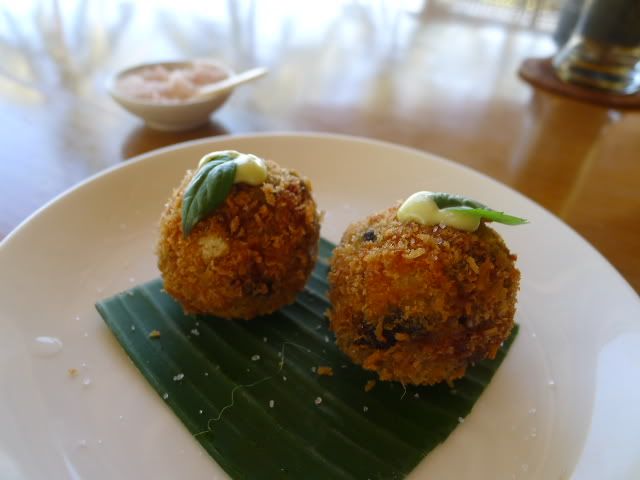 Tuna crudo - can't go wrong with pepper crusted fresh tuna, avocado for creaminess, fennel slivers and pepper cress for a slight bitter contrast. Some chilli, good oil and a sprinkling of good salt and it's brilliant!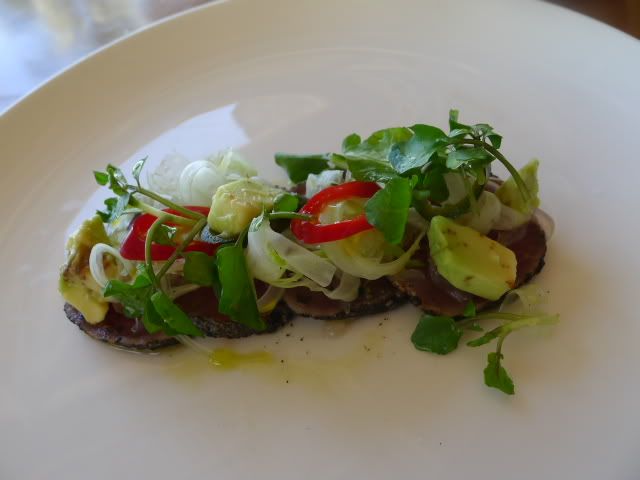 Red emperor fillets on white bean puree - Si's favourite thing. Beautifully cooked fish.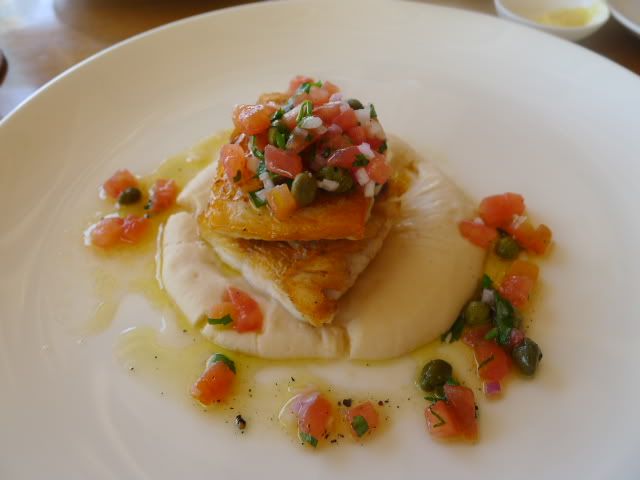 Fritto Misto that had me licking the plate.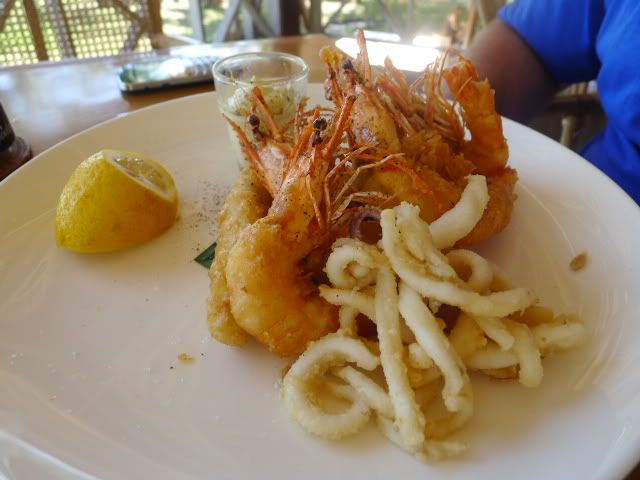 Go to La Lucciola, you won't be disappointed.
La Lucciola